NarCAN® (Naloxone)
The Lifesaving Opioid Overdose Reversal Medication
Where Can I Get NARCAN® (Naloxone?)
NARCAN® (naloxone) is available without a prescription at many pharmacies in California. Please call ahead for availability and pricing.
More West Marin Locations (FREE)
What is NARCAN®?
Naloxone (brand name NARCAN®) is a life-saving FDA-approved medication that is used to reverse the effects of overdoses from opioids such as heroin, fentanyl, oxycodone, and morphine.
Naloxone can be administered by bystanders in two ways: through injections (like a shot) or via nasal spray. NARCAN® is the spray version, which comes 2/kit.
To learn more about how naloxone saves lives, go to the CDC's naloxone page or read the National Harm Reduction Coalition's opioid overdose guide.
NARCAN® Training (3 Steps)
Watch the Video
Review our Frequently Asked Questions HERE Email questions to info@odfreemarin.org
Take the NARCAN® Proficiency Quiz HERE (If you score a 90% or better, you pass! If not retake it until you master the material).
Entrenamiento de NARCAN® (3 Pasos)
Ver el vídeo
Revise nuestras Preguntas Frecuentes AQUÍ Envíe sus preguntas por correo electrónico a info@odfreemarin.org
Tome el cuestionario de competencia de NARCAN® AQUÍ (si obtiene un 90% o más, ¡lo aprueba! Si no, vuelva a tomarlo hasta que domine el material).
Sobre la NARCAN® / Naloxona
Related News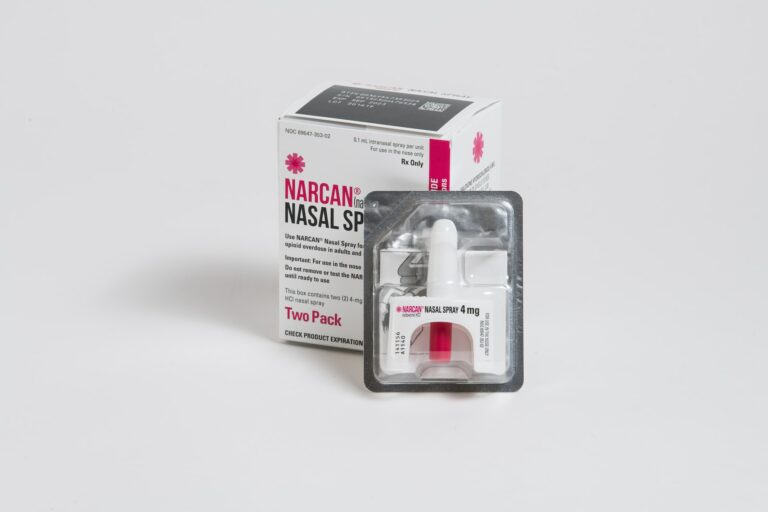 By Lindsey Theis The purple pinwheel in Michelle Leopold's front yard symbolizes overdose awareness. She's a "tough mother" fighting against fentanyl. Her first-born son Trevor died when he was only 18 years old in his dorm room, after taking what he believed to be an oxycodone pill that was, unbeknownst to him, laced with fentanyl. Leopold…