OD Free Marin's Action Teams
Equity Action Team
Equity Action Team evolved from the work of the Racial Health Equity committee of RxSafe Marin. OD Free will participate in trainings on diversity, equity, and inclusion and receive guidance to ensure under-represented and vulnerable communities are served equitably.
Education and Outreach
The Education and Outreach action team focuses on spreading awareness of the overdose crisis in the broader community. This includes planning and implementing awareness campaigns and amplifying the work of the other teams. Members also host informational presentations and Narcan® trainings.
Youth Action Team
The Youth Action Team is dedicated to serving young people and uplifting the youth voice. The team is led by youth and adult allies seeking to reduce opioid misuse through prevention, harm reduction and treatment in Marin County.
Intervention, Treatment and Recovery
The Intervention, Treatment and Recovery action team is focused on preventing overdose through: increasing access to and availability of treatment services; boosting client, provider and community awareness of resources; outreach to overdose survivors; and Narcan® distribution.
Justice System
The Justice System action team recognizes persons who use drugs often touch the criminal justice system. The team will partner with all branches of public safety and justice to enhance programs to protect those at risk.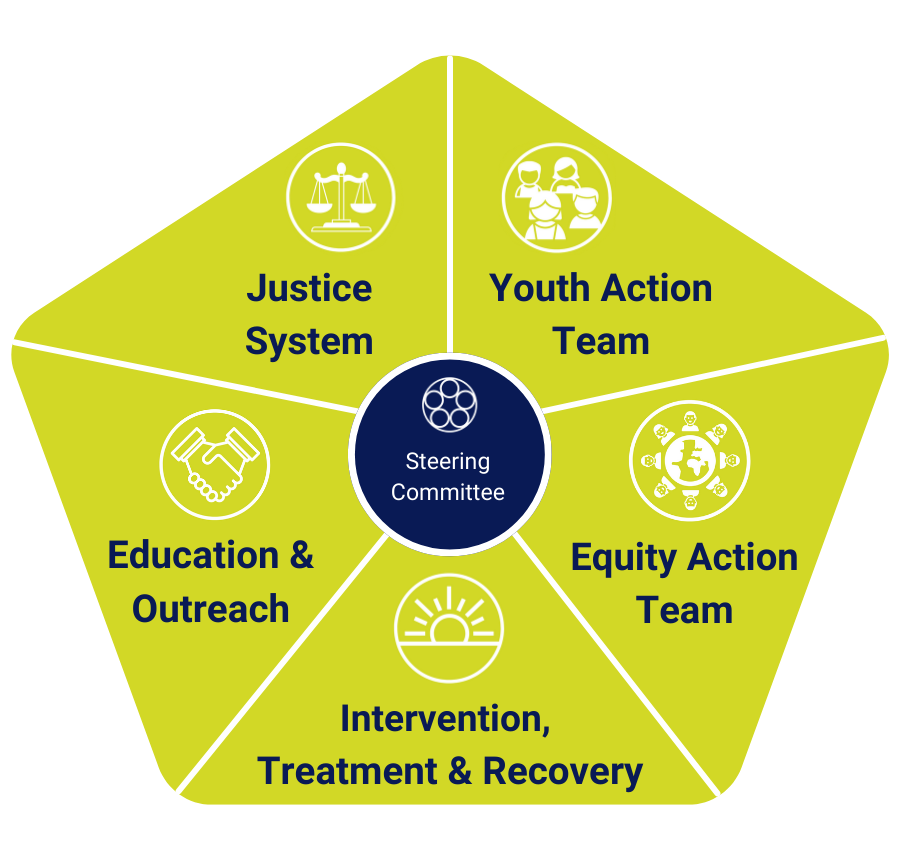 Want to help end overdoses in Marin? Sign up for one of our five action teams: