Resources for Teens / Young Adults
Crisis Text Line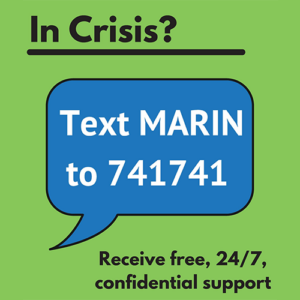 The Crisis Text Line offers free, 24/7, confidential crisis counseling via text and is a great place to turn when experiencing anxiety, depression, substance use, suicidal ideation, or anything in between.

The Marin County Suicide Prevention Collaborative is dedicated to suicide prevention, intervention and postvention, meeting monthly. All are welcome.
For assistance in finding mental health and/or substance use services for yourself or for someone you are concerned about, call the BHRS Access Line at 888-818-1115 for information, an assessment, and a referral based on individual needs.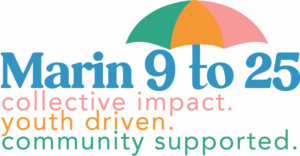 Marin 9 to 25 is an action-oriented collective of Marin County youth and adults dedicated to realizing positive and equitable outcomes for youth age 9 to 25.
We can all help prevent suicide. The Lifeline (phone # 988) provides 24/7, free and confidential support for people in distress, prevention and crisis resources for you or your loved ones, and best practices for professionals in the United States.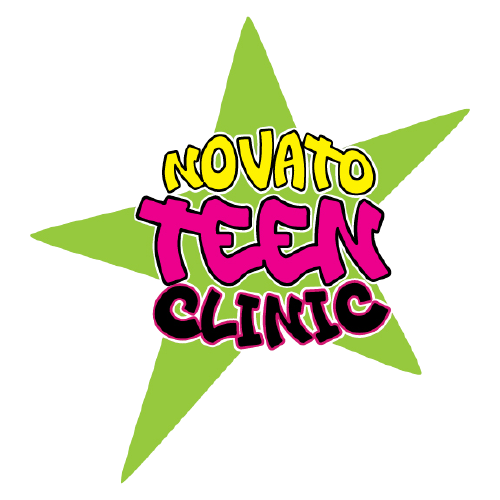 The Novato Teen Clinic offers free, confidential health services for teens+ 12-25, including assessment/referral for substance use & mental health concerns.
The Real Deal on Fentanyl is designed to let people know about the dangers of fentanyl — and save lives. More Americans are dying of drug overdoses than ever before, because fentanyl is making drugs more deadly.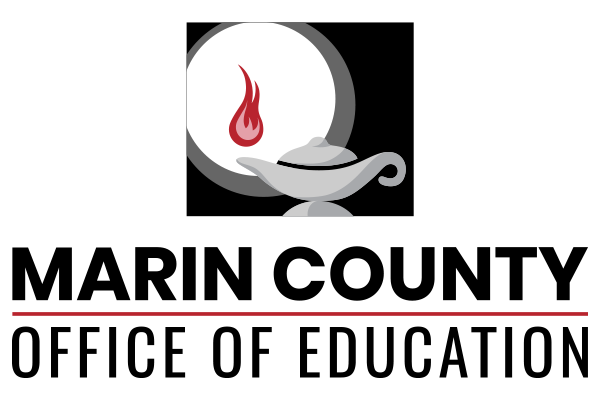 A Wellness Resource Guide created for youth and by youth providing resources for support with substance use and recovery, mental health, physical health and safety, basic needs and more.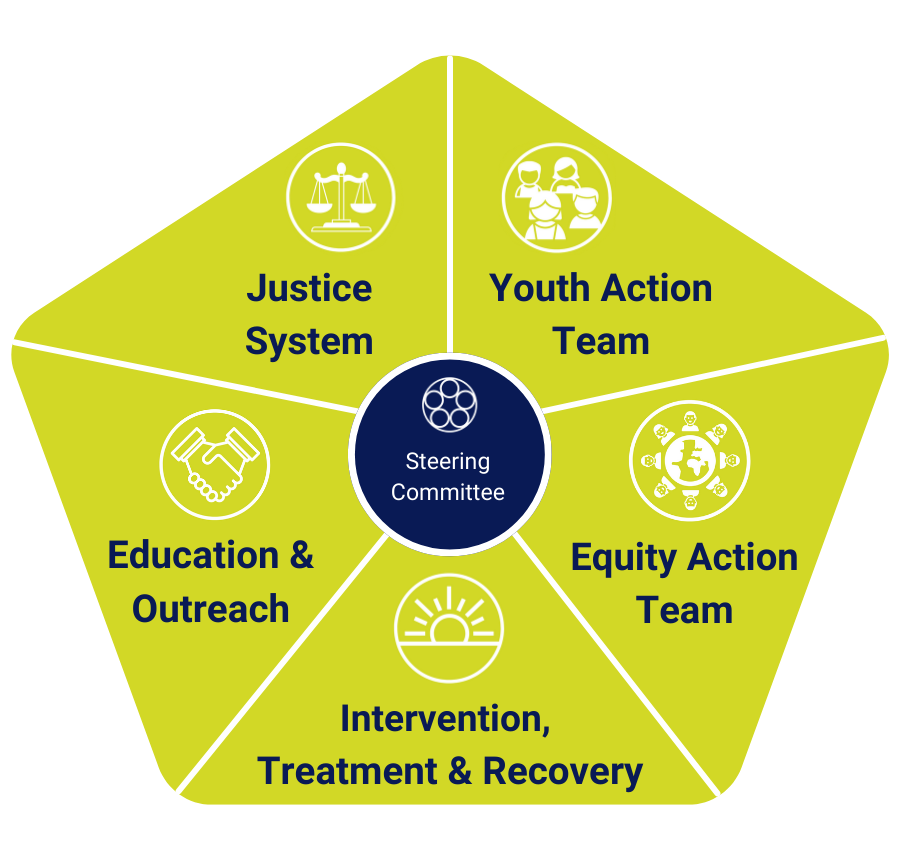 Sign up for our Youth Action Team. The team is led by youth and adult allies seeking to reduce opioid misuse through prevention, harm reduction and treatment in Marin County.