Now recruiting AmeriCorps VISTAs to support overdose prevention in California
Do you want to be being part of the movement to eliminate overdose deaths in California? The Center for Health Leadership and Practice (CHLP) at the Public Health Institute is actively recruiting AmeriCorps VISTA members to serve with the California Overdose Prevention Network (COPN), a network of coalitions, organizations, and individuals working at the forefront of the overdose epidemic. COPN aims to connect local leaders, build capacity, and implement lasting change in communities.
Up to 40 VISTA members are placed within local coalitions across the state to help bolster their community outreach, project coordination, data analysis, communications strategy and more.
Projects led by current VISTAs include:
Coordinating distribution of 5400 naloxone doses across 13 county agencies.
Increasing awareness and adoption of safe prescribing guidelines among local clinicians.
Collaborating with local coroners' offices to collect death statistics and create compelling stories to broaden community awareness of the epidemic.
Partnering with local emergency departments to adopt addiction treatment programs.
Leading outreach to local pharmacists and coordinating naloxone training opportunities.
Developing anti-stigma and social media campaigns.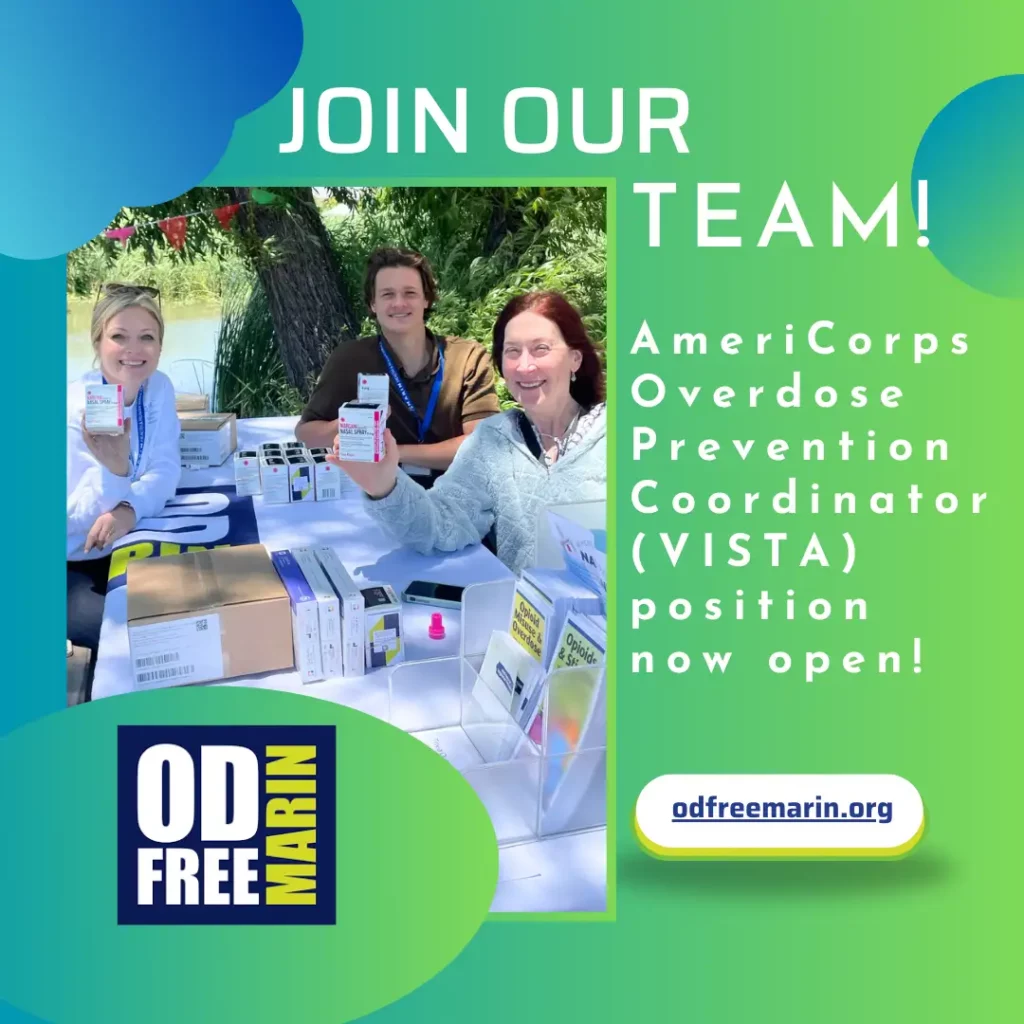 VISTA Members are also eligible for professional development opportunities including monthly workshops, trainings, and networking sessions. They receive relocation reimbursement, a living stipend, a health benefit plan, as well as the Segal AmeriCorps Education Award and non-competitive federal eligibility upon completion of service.